Ageless Life | Regenerative Medicine and More
We offer customized treatments for pain management, including several spine and joint outpatient procedures at significantly lower prices.  We do not accept insurance but instead offer these high-quality medical services for "out-of-pocket" payment.
Our clients have found that paying for services out-of-pocket or using an HSA (Health Savings Account) gives them the freedom to choose the best solution for their care, and even save money.  Many clients use high deductible medical coverage, and in some cases, they find our prices are more affordable than their high deductibles.
Ageless Life is committed to helping you find the best solution for your needs.  Please contact us for a full listing of prices and services.  Our self-pay options include CREDIT CARD, CASH, or CASHIERS CHECK.   
Repair that starts from within.  Regenerative medicine plays an important role in the medical community and care continuum. Ageless Life uses advanced products to create an optimal internal healing environment that gives patients and professionals new treatment options that weren't available just a few years ago.
The procedure is doctor performed using fluoroscopy. It is minimally invasive and aims to optimize the body's ability to heal itself.  Dr. Kloster is currently the only physician in the Kansas City area that performs the Regenerative lumbar procedure; in addition to knee, hip and shoulder.

Many patients that suffer from back and neck pain find that epidural injections relieve their pain.  All procedures are doctor performed using fluoroscopy.  The procedure is minimally invasive and can help control the pain that is caused by chronic inflammation of the spinal nerves.  Patients also benefit from injections targeted directly at joints to treat painful inflammatory conditions.
TREATMENT AREAS
Lumbar
Cervical
Knee
Hip
Shoulder
Elbow
Wrist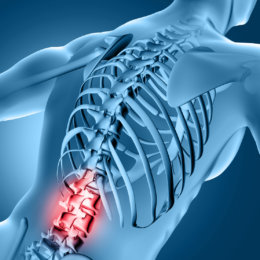 Ketamine Infusion Therapy is an IV based treatment where Ketamine is administered slowly, below the anesthetic dose.  When administered like this Ketamine interacts with receptors and chemicals in the brain that can provide relief of chronic pain.  Ketamine infusions can also be used in the treatment of severe depression with sometimes immediate effects.
About Ketamine
Ketamine has been used for over 50 years, it was approved by the Food and Drug Administration (FDA) in 1970.  Traditionally it has been used as a very effective and safe anesthetic.  Ketamine's use in mood disorders and pain management has taken place over the last 15 years.  A number of studies are underway to better understand the treatment.  Ketamine Infusion Therapy can be a life-changing treatment for those with complex chronic pain or treatment-resistant depression.
If you are struggling to cope with complex chronic pain, Ketamine could be an option for you.  Please contact us to schedule a consultation appointment.
If you suffer from severe depression and would like to discuss treatment possibilities, please contact us to schedule a consultation appointment.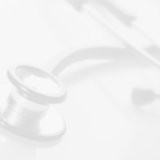 Merilee C.
REGENERATIVE KNEE TREATMENT
"I'm doing great! I used to not be able to sleep all night without my knee pain waking me up.  Overall, I feel stronger and don't have the old constant ache in my knee."